This is what I looked like yesterday when Dylan and I went to The Powerhouse for a free jazz show. Apologies on the lack of creativity lately in the outfit photo settings!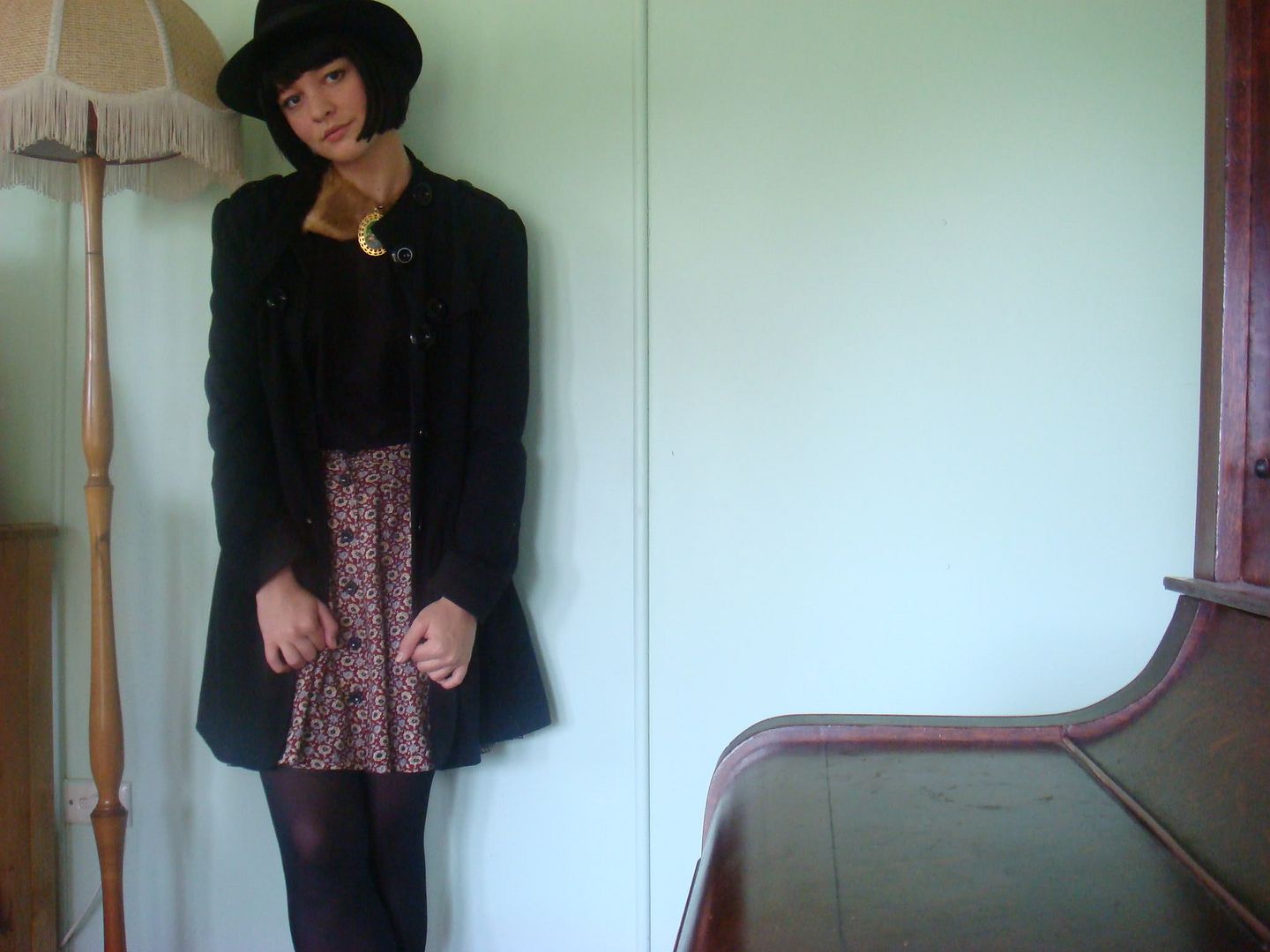 skirt: Was a poorly fitting thrifted dress, but my Nanna made me a skirt out of it. Thanks Nanna!
Shirt: Valley markets
faux fur collar: Retro Metro
flamingo pendant on collar: bought online from
Peachypan
Coat & hat: chain stores?
Now I am off to the Gold Coast for a few days with my auntie. I shall post some photos when I get back.