This is a bit of a late post on account of the fact that I have had a rather busy weekend. Friday night went I to a B grade movie night with Jenna and Tash, then went to this very cute 1950's diner. Tasha got serenaded by an Elvis impersonator.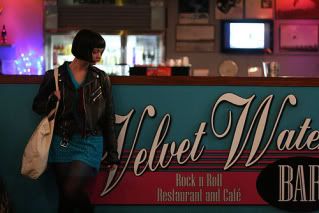 Yesterday I went into Brisbane and got my hair done and went to The Hive. I got lost on the way to the hairdressers, Google earth is a lying whore. But on the way while getting lost I came across this graffiti art in South Brisbane.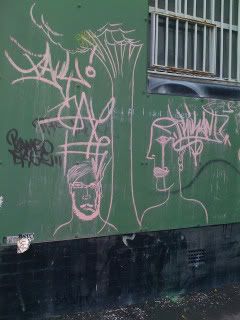 Today I was meant to do my math assignment and Tom helped me. But the problem was that I was missing information and not even Tom the brain could work it out. We went in to Caloundra and got hot chips instead. I still have not done my math assignment.