When I got home yesterday waiting for me was a big box of modcloth goodies that I brought, I was very excited.
Today I went to Brisbane, it was rather nice. I had New York Slice for lunch.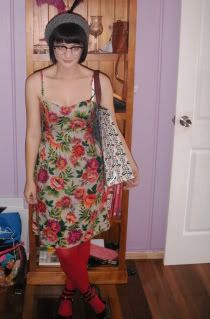 I am wearing a Modcloth dress and bag, Glasses from Paddington Markets Sydney, Myer stockings, chain store beret and Vivienne Westwood/Melissa shoes.
Oh and these are two girls I saw in Brisbane today, I thought they looked lovely.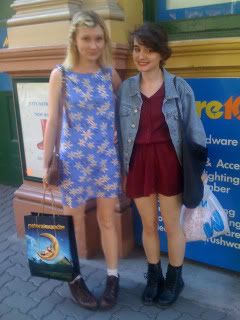 Now I am waiting for Jenna and Tash to come over and watch movies and listen to The Kinks. Tomorrow I have to study. Assignments have crept up on me.