As completely un-feminist as this sounds, I miss chivalry. I do not mean to say that I would like to become a housewife, and that my greatest desire is to spend my days cooking and cleaning while my husband goes out and makes money. I am as feminist as the next girl (unless that next girl in question is a radical separatist) but I think it would be nice for a man to pull my chair out for me at a restaurant.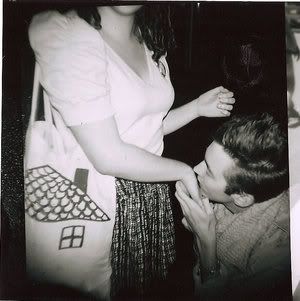 Clearly listening to too much Billie Holiday makes me nostalgic for a time I have never known.
Photo from Deviant art. Click for artists link.