Today I went with Emily to Brisbane to go to the Gallery of Modern Art. We went into lots of book stores and saw an amazingly life like statue of a woman in a bed.
Skirt, belt, cardigan and hat: thrifted
Interpol shirt: Belonged to a friend
Scarf: Target!
Bag: army disposals (I sewed cute vintage buttons onto it)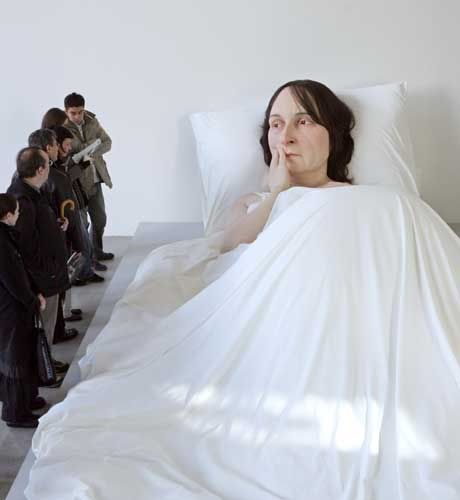 Giant sculpture by Ron Mueck called
in bed
.
Yesterday we were nannas and sewed and made chocolate cake, in the background is the wonderful environment-loving fashion magazine
Peppermint